You may find interesting
Close
New CUKUROVA 885 STAGE V joystick
price on request
New CUKUROVA 880 S Stage IV leviere
price on request
New MECALAC TLB 890
price on request
New MR45-16
€29,000
New MECALAC TLB 890 ; TLB 880
price on request
New MST M 644
price on request
New CUKUROVA 888 STAGE V backhoe loader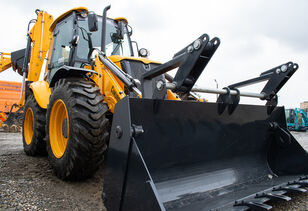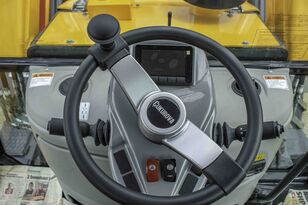 1/12
Location
Romania
Cluj Napoca
Cabin
Autoradio
CD, MP-3, CD-changer
Need delivery?
Calculate the cost of delivery
Condition
Technical inspection valid till
2021
Çukurova 888 este un buldoexcavator fiabil și capabil, robust și puternic, apreciat la scară largă datorită unui set de trăsături specifice. Este genul de utilaj bun la toate, ce se adaptează oricăror condiții și oricărui tip de muncă. Este versatil și eficient. Buldoexcavatorul Çukurova 888 este combinația ideală dintre forță și siguranță în muncă, precum și confort în operare.
Cabina ROPS/FOPS - structură de protecție împotriva răsturnării sau împotriva pericolelor externe - garantează confort în operarea buldoexcavatorului și vizibilitate excelentă. Parbrizul și geamurile cabinei sunt fabricate din sticlă securizată și oferă protecție împotriva luminii puternice. Panourile de comenzi sunt de ultimă generație și vin la pachet cu semnale acustice și vizuale de prevenire a operatorului în caz de pericol.
Echipamentele din gama Çukurova sunt importate direct de către UTILBEN, companie aflată în topul vânzărilor de utilaje în România. UTILBEN activează din 2006 în domeniul furnizării de echipamente fiabile, timp în care a stabilit relații solide cu peste 500 de furnizori din întreaga lume. Oferta de utilaje și atașamente agricole și de construcții cuprinde peste 30.000 de produse, pe care le găsiți pe site-ul
show contacts
Specificatii Tehnice 888
Motor Perkins
Stage TIER V
Model 904J-E36TA
Putere 100 CP/ 74,5 kW
Cilindree 3,6 L
Numar de cilindri 4
Momentul maxim 430 Nm
Racirea Radiator racit cu apa
Sistemul hidraulic .
Pompa hidraulica In tandem
Debitul maxim 90+64 l/min
Presiunea maxima 220 bar
Sistemul de rulare/transmisia .
Marca CARRARO
Tip Automatic Powershift
Viteze de deplasare .
Prima viteza (fata/spate) 5,97/5,97 km/h
A doua viteza (fata/spate 9,60/ 9,60 km/h
A treia viteza (fata/spate) 21,20/21,20 km/h
A patra viteza (fata/spate) 40 / 40 km/h
INCARCATOR .
Capacitate cupa multifunctionala 1.0 m3
Forta de ridicare 56.1 kN
Forta de rupere 81,6 kN
Latimea cupei 2400 mm
Capacitatea de ridicare la dimensiunea maxima 3178 Kg
.
EXCAVATOR .
Maximul fortei de rupere 59,1 kN
Forta de rupere (brat pliat) 31,8 kN
Capacitate cupa 0,2 m3
Latime cupa 600 mm
TRACTIUNE 4 WD (4x4)
Anvelope fata 16,9-28
Anvelope spate 16,9-28
Greutate de operare 8700-9750 kg
Capacitate (l)
Rezervor combustibil 140
Rezervor hidraulic 75
Sistem hidraulic 130
Dimensiuni utilaj .
Lungime 6375 mm
Ampatament 2223 mm
Inaltimea cabinei 2930 mm
Inaltimea maxima 3880 mm
Latime 2400 mm
Dimensiuni de lucru excavator Brat Extins
Adancimea maxima de sapare 5800 mm
Intinderea maxima de la centrul axei spate 8100 mm
Intinderea maxima a bratului de la centrul de rotire 6800 mm
Inaltimea maxima de sapare 6450 mm
Inaltimea maxima de descarcare 4700 mm
Unghiul de rotire a cupei 200,4 °
Dimensiuni de lucru incarcator .
Distanta intre centrul axei frontale si boltul cupei 1550 mm
Max unghi Rollback , complet ridicat 59,2 °
Inaltime de descarcare 2865 mm
Inaltime maxima de incarcare cu cupa paralela cu solul 3450 mm
Inaltimea pana la boltul cupei 3590 mm
Inaltimea maxima la incarcare maxima 1620 mm
Distanta de descarcare 595 mm
Adancimea maxima de sapare 117 mm
Unghiul de descarcare 45 °
Echipare standard: .
Cupa multifunctionala .
Instalatie hidraulica pentru picon .
Brat telescopic
Furci .
Scaun ajustabil in functie de greutatea operatorului .
Control hidraulic cu joystick pt incarcator si brat excavare .
Cabina inchisa ROPS/FOPS cu incalzire si aer conditionat .
Utilaj marcat CE .
Revenire automata la pozitia de excavare
Filtru de particule si AdBlue
3 ANI GARANTIE SAU 3000 ORE
.
Important
This offer is for guidance only. Please request more precise information from the seller.
Safety tips
Seller's contacts
Romania, 400671, Cluj Napoca, B-dul Muncii 36
Seller's local time: 04:00 am (EET)
Selling machinery or vehicles?
You can do it with us!