MEMPEX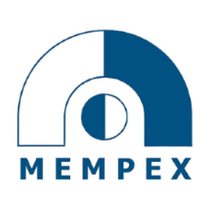 MEMPEX is a manufacturer of hydraulic directional drilling equipment with radio guidance types UNB and MNB with the pulling force from 20 to 125 tons, pipe-bursting machines ST-40, ST-50 for confined spaces such as 1000 mm wells, auger drilling machines with laser guidance types MNBSH and MNBL for diameters up to 600 mm, modular shoring systems.
Our quality policy for manufacturing and construction works is based on European standards including ISO-9001.
Over 200 units of our equipment is operated in Central and Eastern Europe including Poland, Belarus, Russia, Ukraine, Kazachstan, Lithuania and Estonia.
Contacts MEMPEX
The phone numbers have been checked
Igor Moiseev
Languages:
English, Russian, Polish, Spanish
Seller's local time: 02:05 pm (+03)
Advertisements MEMPEX